Swarovski® Crystal Chandeliers
…. put never-ending sparkle into the future
Gerhard's association with the Swarovski Family goes back many years. Spending his childhood in the Austrian village of Wattens, the hometown of Swarovski, he was fortunate enough to live with the Swarovski Family during his teenage years.
Gerhard later worked for the Swarovski's, and came to see first hand the care and attention that goes into every piece they craft. In 1995 Gerhard made Australia his new home of choice, founded Vienna Lights® and exports these masterpieces, exclusively trimmed by Swarovski®, to satisfied customers all over the world.
"You have my word as a man, that you are buying the very best quality chandeliers for a fair price. Yes, other chandeliers are available, and Yes, they might be less expensive, but they pale into insignificance in comparison. Vienna Lights® STRASS® Swarovski® chandeliers are the very best. They represent the "Rolls Royce" of crystal chandeliers."
gerhard, living man between earth and heaven
More About Us
STRASS® Swarovski® extract the most beautiful colors from light! They bathe living spaces in brilliant light and bring them to life. The irresistible brilliance is the result of yeas of experience, constant innovation and technical perfection.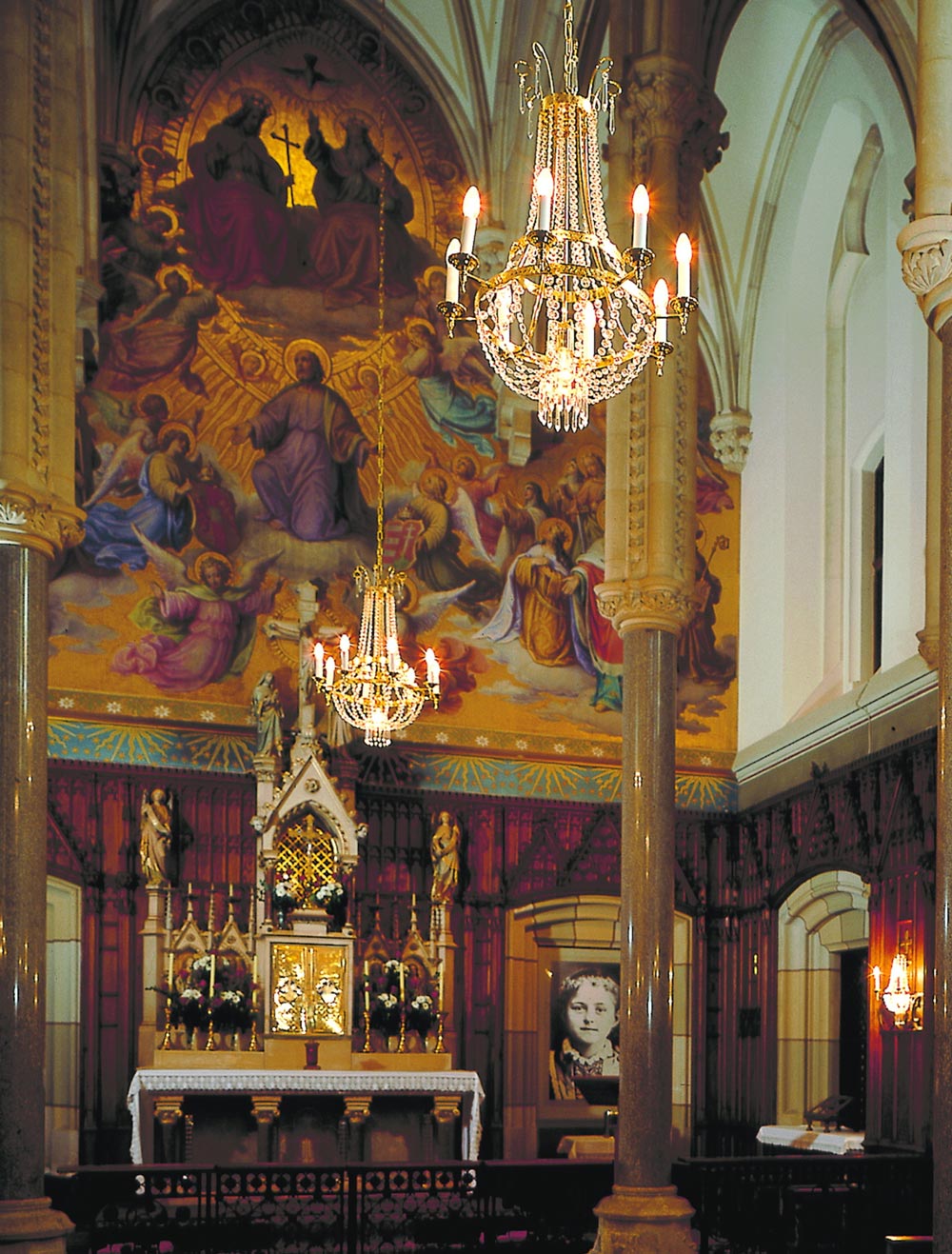 STRASS® – Superior Quality
…. constantly improving what is good
A perfectly cut crystal uses the same effect as natural phenomena such as the rainbow, by refracting natural light into all the color of the spectrum. The apparently accidental kaleidoscope of colors can be accurately calculated and exploited to produce stunning effects.
The purer the crystal and the more precise the cut, the more brilliant the effect. This is why only high-quality materials are used to make STRASS® Swarovski® crystals. High sensitive cutting machines guarantee the absolute precision of every individual facet. A special polishing process insures that STRASS® Swarovski® are extremely smooth, which protects hem against dirt. Finally each individual STRASS® Swarovski® is inspected with the greatest meticulousness and care by trained hands and unerring eyes.
The Swarovski® Light Laboratory is constantly researching into new and unique optical effects and laying the foundations for the development of new cuts, shapes, color and other innovations.
Depending on an order, shipping and delivery times can take 6 weeks to 12 weeks; Payments with Direct Bank-Transfer at time of Order accepted only. Prices are in A$ (Australian Dollar), "ex works" Austria, and do NOT include Goods- and/or Sales Taxes! We can organize worldwide shipment by Air on customer's behalf, and do offer Free Shipment CIF (Cost, Insurance, Freight) – Conditions apply!
Find out More